We are hiring!
Get Drrive running!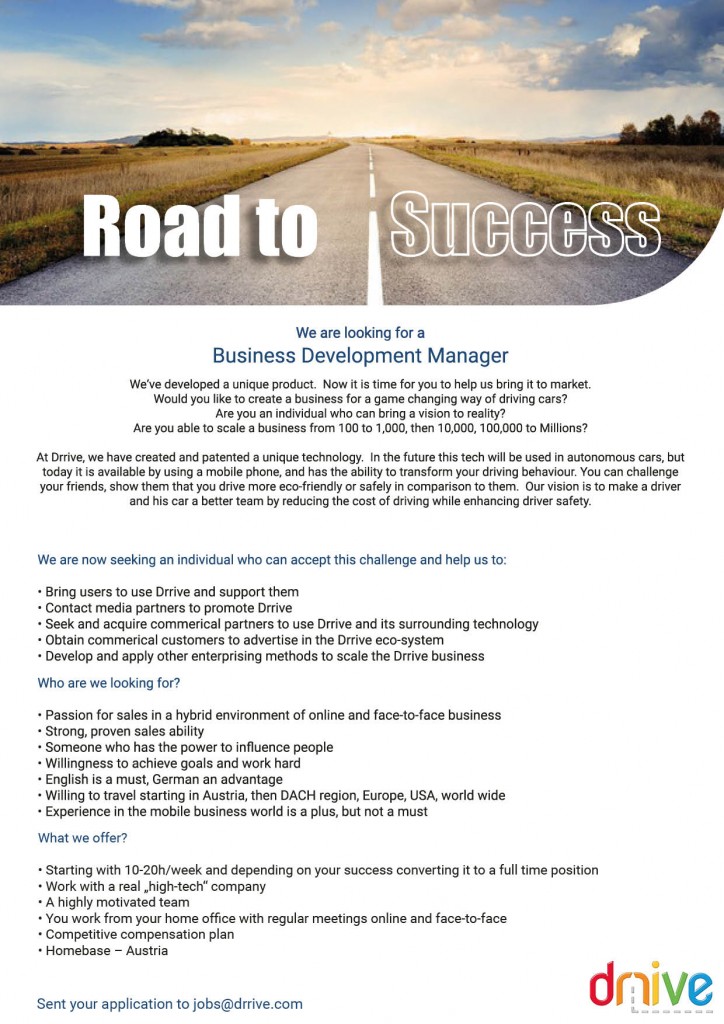 We are looking for an office assistant! Follow the link for more information:
—————————————————
If you are interested to work in the field of mobile robotics, autonomous cars, remotely piloted aircraft (RPA or UAV), and you are not afraid of challenging problems, you have come to the right address.
Would you like to work for us?
We are constantly looking for the brightest minds in the field who are highly motivated, inquisitive and ethusiastic.
Would you like to intern or develop your thesis with us?
Please find our open topics here:
Verifikation von autonomen Systemen
Interested? Don't hesitate and sent your application to: m.naderhirn@nmrobotic.com